Glexen is a leading offshore software development company. We provide offshore custom application development. With our expertise, we can help you with any software engineering project, thus contributing to your business growth. As a responsible business, we are committed to quality, integrity, innovation and teamwork.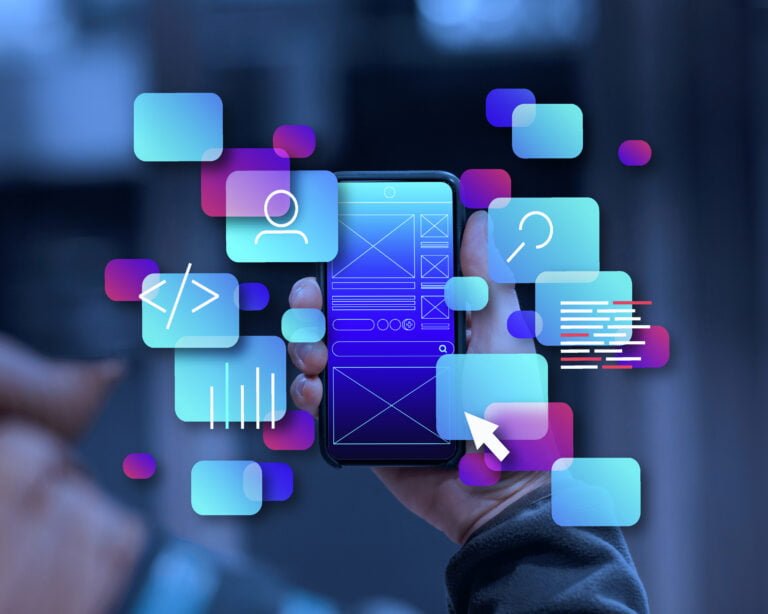 The Process to Offshore Software Development
The process is easy. You can reach us through our website or by phone or email. We will contact you within 24 hours. We are committed to working 7 days a week.
You can tell us about your ideas or problems or projects. Then we can analyze them, offer solutions, put them in place and support them afterward. So we are here to help you with any software engineer project.
First, we gather your requirements and send you a quote. Then we find the best way to get all terms agreed. Finally, we will prepare a contract that describes the services you have asked for and offers the best price. In all cases, we negotiate. Then we will start the development process.
Our Offshore Software Development Services
We build offshore software solutions to your problems that are workable for you. We work to your specifications. We have proven capabilities in building and delivering projects.                                                                                                                                                  
We do offshore custom software development. You don't have to be a developer yourself. We do the hard work for you. So you can concentrate on what you do best and let us take care of the perfect solution for you.
We provide complete offshore product development services. So you can focus on your core business activities.  That includes consulting and project management.                                                                                                                                                                                  
Cloud Solutions - We are ready to help you transition your applications to the cloud. We provide the expertise to help you assess the cost and benefits of your migration. We have experience with Amazon Web Services(AWS), Azure, Kubernetes and Google Cloud Platform (GCP).
Web Development - Are you looking to create a new website or improve an existing one? You can offshore custom development for your website. We have the skills to create a website that will fit your business and your users' needs.
We have made testing a vital part of our offshore application development services. Application testing is essential to ensure quality. Thoroughly tested applications are of much higher quality. That is why it is sometimes called Quality Control or Quality Assurance. Glexen is committed to quality. 
How We Approach Offshore Software Development
Modern
Team
Quality
Experience
We use modern ideas and approaches. We keep up with the latest cutting-edge trends. We are constantly learning and improving our practical knowledge of state-of-the-art technology. That is also why machines learn from us.
Glexen makes offshoring easy. We provide offshore software development services all over the world. We have an offshoring world-class management team that helps you build your product.
We have reliable offshore custom development processes in place that are proven to get results. We are optimized to stay within budget and deliver on time. We also have a great technical team with the experience to deliver high-quality code.
We make ourselves like we make our services: compatible. We are agile and able to work with you and any other vendors or contractors. As an offshore software product development company, we have multicultural experience. We have successfully completed projects for global clients.
The Benefits of Our Offshore Software Development Company
Quick start
You can outsource software development offshore and get high-quality products. We are ready to start right now. We are committed to creating and maintaining world-class, high-quality products.
Experience
Offshore software consulting provides different knowledge and experience your company may lack. You can draw on our years of experience of upgrading and adapting to complex technologies as a company. Make use of our expertise, and let us do the hard parts for you.
Expertise
An offshore software developer is skilled in a wide range of tools, technologies, and methodologies. They may know how to use a novel approach to a problem. They can bring a fresh perspective to a task. They can take a project and turn it into something new and exciting.
Budget
Offshoring is often a preferred method for outsourcing an expert team instead of hiring your full-time, expensive staff. So it is evident that it can save you money. It is usually cheaper than employing an in-house staff of programmers and engineers.
Let's Start Working Together. Get in Touch with Us!
Your email address will not be published. Required fields are marked *
What is an offshore software development company?
An offshore software development company is just like any other business. They are just in a different country. They combine business skills and advanced technical skills. Offshore software development services turn ideas into fully realized apps. They can build your "castle in the cloud." Build up your project's brand and website marketing or even develop an e-commerce market. A good company will provide you with all the resources and skills you need to make your project a success.
What are the benefits of offshore software development services?
Offshoring has many benefits. Offshore software development services allow you to outsource to other countries. That can be a lower cost than hiring your own employees in-house. You can still rely on getting a high-quality product. An offshore software developer may also have different approaches. They have the knowledge you need to create a product for different global markets outside of your country. Their job is flexible. An offshore software developer will work with you to create a product that meets your needs. They are also highly skilled, and they can adapt to any environment.
What are offshore software development services?
Offshore custom software development is what you are likely familiar with if you have ordered such a service before. The only difference is that the developer works remotely from another country. But it is not a challenge in the 21st century!
Likewise, offshore software programming is the same computer programming you are likely familiar with. Although, developers from other countries may have different approaches to the same programming language. They may have a different style, or they may be more familiar with certain libraries and techniques.
As an offshore software product development company Glexen provides a full cycle of such services. We can help you turn your ideas into a complete software development project. We have developers with all the expertise you need, and they can work remotely from all over the world.